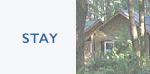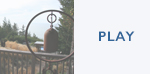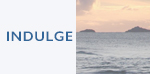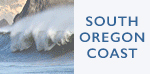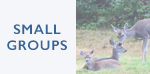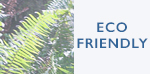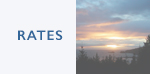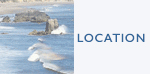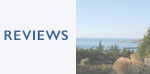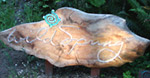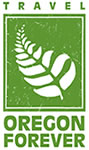 We donate $1 for every stay to a fund ensuring Oregon remains a beautiful place to visit!






These rates are per night for one or two people (children are counted as a person and must be 10 or older).

The rates include breakfast each morning in the Guest Hall overlooking the ocean and you can help yourself to refreshments at any time, including beverages, fruit, popcorn, juices and chocolates (!). We also offer free incabin movies (almost 650 DVDs to pick from) and of course our spectacular open-air slate spa, open year-round. Plus a ToGo bag of treats to help you enjoy your day.

For small groups, please check Group Rates.

WildSpring is a different kind of place to stay. Before you make your reservation, please click on "For body and soul" to the right.





(The rates depend on the cabin, number of people, time of year, and start at:)





Winter/Nov thru April**:

Rosslyn, Raintree, Barenton, Earthsea
$198
Annwyn
$258
(**Nov 25 - 28, Dec 18 - Jan 1 are charged at the Mid Rate.)




Mid Rates/May, June & Oct:

Rosslyn, Raintree, Barenton, Earthsea
$258
Annwyn
$298




Summer/July thru Sept:
Rosslyn, Raintree, Barenton, Earthsea
$298
Annwyn
$328
(Any Sat night stay in the summer has a 2-night minimum)

WildSpring entrance and checkin gazebo




A special message about Covid-19

Everyone is asked to be respectful of each other and of the environment. Guest Policies.
Our Policies:
Making Reservations
Rates are per cabin for one or two people, assuming one bed; if two people also want a pull-out sofabed, add $15/day. For more than two people, add $40/person (their bed is included in the $40). Children must be at least 10 years old. We cannot guarantee cabin selection for one-night stays.
One-night stays are fine most of the time. However, in the summer if your stay includes a Saturday night, we have a two-night minimum (though we are willing to make exceptions if we still have availability a few days before arrival). Also, certain holidays have two-night minimums.
One person in your party must be at least 25 yrs old; if you are taking multiple cabins, each cabin must have someone who is at least 18 yrs old.
Please let us know any dietary issues before arrival.
Deposit
We charge the first day's stay per cabin, not including tax, at the time of the reservation. The balance is charged date of arrival.

Cancellations and Changes
As a very small facility with only 5 cabins, cancellations affect us greatly: If you cancel 10 days or more before arrival, we will refund your deposit, less $25 for every cancelled night (this applies if you shorten your stay as well). If you cancel within 10 days, you are responsible for your entire reservation, though if you cancel or leave early, we will reimburse you 90% for each night we are able to rebook. (Travel insurance is available through a third party on websites such as www.insuremytrip.com, www.travelexinsurance.com, mvp.travelguard.com or www.travelinsurance.com to cover you if unexpected events interfere with your stay.) Note: if you book 3 or more cabins, we need to discuss group policies and may require group cancellation policies.
If you need to move your stay, it's 10 days or more from arrival and we have availability, a $25 charge will be applied and the new date is nonrefundable; changes within 10 days are treated as a cancellation and rebooking.
General Policies
• 12.5% combined lodging tax and service fee. 10% discount for stays of 6 days or longer. Due to the additional cleaning requirements during Covid, we have added a $25 special cleaning fee to each reservation, which we will waive for stays of 3 days or longer.

• Checkin is at 3pm, checkout at 11am*.

• Children must be 10 years or older, and we require children to honor the expectations of peace and quiet of the other guests. Sorry, infants are not allowed, either.

• No smoking anywhere on the property for fire, insurance and guest comfort reasons. Any smoking or vaping will incur a $250 fine (though smoking is allowed right outside our entrance as long as any butts are deposited in the special can before entering WildSpring).

• WildSpring is designed for our guests' use. You need to ask permission beforehand if you have visitors who will enjoy our facilities with you - including use of the Guest Hall and spa. That will be $20/person per day. Breakfast would be an additional $15/person.

• We have furnished this facility with many lovely things, trusting in the integrity and care of our guests. If any items are missing, stained or damaged enough to require professional cleaning, repair or replacement in a timely manner, we reserve the right to charge the associated costs. You will find special towels for makeup removal and extra dirty work (such as cleaning mud from shoes) in each cabin; if the white towels or robes are used and we are unable to clean them, we reserve the right to charge for professional cleaning or replacement.

• The cabins do not have phones, though we have good cell-phone reception depending on your carrier; and the TV/DVD is for playback only (enjoy our extensive library of DVDs in the Guest Hall).

• Limited doggy guests. Please visit our dog friendly page for information and requirements.
If you travel with a Service Animal, please visit our Disabilities and Service Animals page and call us before making your reservation.

• Covid precautions. As Covid-19 continues change our world, we are all concerned with maintaining our health and safety, while managing the requirements of our daily lives. Guests must wear masks in the Guest Hall except while eating, and use the hand sanitizer at the entrance to all cabins and Guest Hall. Please visit here for a complete list of the procedures we have to protect our guests and staff from exposure. We start by ozonating a cabin for an hour before our staff goes in to clean; *because of this we are unable to offer early checkin or late checkout, and will need to charge $25 for every 15 minutes a guest stays in the cabin after 11am checkout.

• While we appreciate how special WildSpring is for special events, we no longer host weddings nor receptions, and cannot rent our facilities to people not staying here.
If you want an exception to any of our policies, please discuss this with us before making your reservation.
Rates and policies can change without notice.