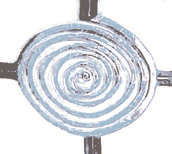 WildSpring is unique.
Small, eco-sensitive, intimate...it is not for everyone. Secluded and serene, it makes guests feel more like they're visiting a private estate rather than commercial lodging.
If you enjoy comfortable luxury surrounded by nature, walking through trees instead of corridors, with access to everything from a kitchen to make yourself really good coffee, hot chocolate and popcorn at any time, to a library of over 650 movies for your TV/DVD flatscreen, you will
love it here.
If you prefer a traditional lobby - staffed at all times - bright lights, neat gardens and TV news, you will be disappointed. Our service is designed to be behind-the-scenes, though we are always in our office if you want to drop by to chat, and we always answer the intercom if you need assistance.
We have tried very hard on this site to give you an accurate idea of what it will feel like to stay here. Please contact us if you have any questions.
We want your vacation to be wonderful, wherever you go.