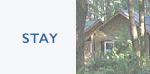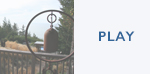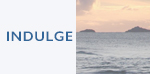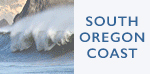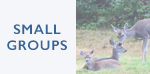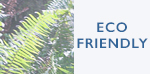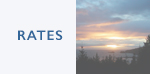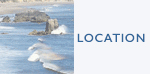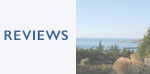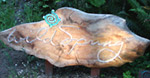 WildSpring is also a wonderful place for small groups to gather and enjoy each others company and shared interests without strangers around.

Whether you want to plan a family reunion, a team-building corporate retreat, a women's group looking for a quiet, peaceful place to separate yourselves from the demands of your daily lives or a group of friends like to travel together.

Available for small groups from October through May, WildSpring offers the kind of facilities that combine many of the luxuries and support services of a small resort with some of the conveniences and privacy of a large vacation rental...where you feel at home and completely comfortable to relax and enjoy each other in a secluded, quiet and naturally beautiful place.

Lodging accommodations
We can accommodate 16 people among five cabins. Each cabin has a livingroom and bedroom that can be separated by pocket doors. The spacious bathroom can be accessed from either room.







Each cabin has a top-of-the-line Simmons pillow-top queen bed in the bedroom, with two Lane Snuggler loveseats in the livingroom that pull out to become twin beds (which we top with a hypoallergenic pad before making up, so they are very comfortable). In addition, the large cabin, Annwyn, has a LazyBoy queen pullout (also topped with a pad, also very comfortable).
This means the four regular cabins can sleep 4 people total, or 3 if they each want their own bed. And in the large cabin, it sleeps 6 people total, or 4 with their own bed.
Note: One person in your party must be at least 25 years old, and each cabin must have someone who is at least 18 years old. No cabins with just children.
Meeting space
Use the Guest Hall and its oversized deck overlooking the ocean for your major activities and group dining.
Annwyn, with its extended livingroom, is a great place for small gatherings or break-out sessions. We can also set up group spaces with tables and chairs in the natural glades around the property, so you can meet surrounded by 100-ft trees. For a serious treat, have a group meeting of up to 12 - 14 people in the hot tub overlooking the ocean.
Meals
Start the day with an etended continental breakfast in the Guest Hall overlooking the ocean (great whale-watching all year long from the deck).
We can help arrange for group meals at local restaurants, or work with local restaurants and caterers to bring meals here for you for up to 16 people. We can bring a chef who can cook to your specifications in the kitchen there. Or, you can use the facilities to prepare your own meals - we also have both propane and charcoal grills for your use. (One caveat, however: our guest kitchen is in the Guest Hall - an open space for our guests' relaxation and for our breakfast. While beautifully equipped, it is not designed for heavy-duty cooking....please see our Kitchen Guidelines for more information.)
Activities
Bring your own itinerary and teachers, or we can work with you to bring guest facilitators, instructors and guides to plan activities that will enhance your event.
We can bring in instructors for art and crafts, such as making dreamcatchers, Native American talking sticks, pastels, watercolors and leaf printing on paper and fabric.
We can also conduct a guided meditation for your group, or conduct a drumming circle. We have a great collection of drums, percussion instruments and flutes and are very experienced in leading drumming circles. It's a casual free-for-all and no experience is necessary to not only have a great time but to really rock! We can also give a simple lesson on Native American flutes for those who are interested, a nice accompaniment to the drums.
We can arrange for massage, tai chi and yoga. And, we can help plan trips and activities, including tours of art galleries and studios, sports and recreation opportunities such as driftwood and agate hunting, golf, boating and fishing trips. We can even arrange for live music.
(While we appreciate how special WildSpring is for special events, we no longer host weddings nor receptions, and cannot rent our facilities to people not staying here.)
"The Beloved Community used WildSpring for our annual staff retreat and
found it to be a most luscious, serene, beautiful and precious place to
reconnect, rejuvenate and relax. Michelle and Dean are wonderful hosts,
and helped us to have a memorable retreat.
We are excited to return next year!"