Wineries and wine tasting
Brandy Peak Distillery - This family-owned micro-distillery is located in the coastal forest outside Brookings, an hour south on Hwy 101. It is the oldest craft distillery in southern Oregon. It uses local fruits and grapes, carefully fermented and slowly distilled in wood fired pot stills to produce a drink that captures all of the natural flavors and aromas. No colorings or flavorings are added. The result is 100% pure spirits that are smooth, rich and aromatic. See the art of brandy making, take a tour of the distillery, and enjoy the tasting room. Tuesday through Saturday, 1-5 p.m. Open March 1st through the first weekend of January. Other times by appointment.
River's Edge Winery -Located in Elkton, a little over 2 hours drive, north on Hwy 101 and east on Rte 38. Founded in 1998, it specializes in the highest quality pinot noir wines. Two estate vineyards, Black Oak and Elkton, were planted in 1972 and are among the oldest in the state. Their wine-making style emphasizes a low-tech, hands-on approach utilizing small batch fermentation, exclusively barrel aging and bottling without fining. Enjoy a virtual tour of our winery and vineyards and consider a future visit. The tasting room is open 11am to 5pm daily, except Thanksgiving, Christmas Day, New Years, and July 4th.
Brandborg Wines - Located in Elkton, a little over 2 hours drive, north on Hwy 101 and east on Rte 38. This mountainous vineyard has southern exposures and ranges in elevation from 750′ to 1000′, with soils of sand, clay loams, well drained and perfectly suited to very high quality grape production. It creates handcrafted fine varietal wines with minimal intervention to preserve the character of the fruit - pinot noir, pinot gris, riesling and gewurztraminer, syrah and cabernet franc. Tasting room 11 - 5 daily.
Old Bridge Winery - Located on Hwy 42 in Remote, opened in 2001 and is best known for its Cranberry wine. It also has Sweet Blackberry, Dry Blackberry, and Strawberry–Rhubarb, as well as grape varietals. The new Sparkling Cranberry Champagne is fast becoming a favorite. The tasting room is open May 1–December 31 or by appointment.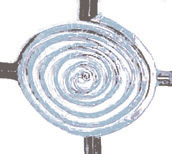 Day trips

Hiking


Guided Hikes


Ocean Tours

Wineries & wine tasting

Fishing

Whale watching

Horseback riding

Golf

Birding

Jet boats & rafting on the Rogue

Kayaking, windsurfing
& kiteboarding