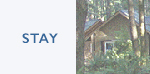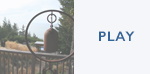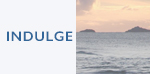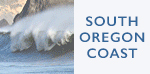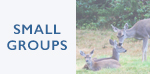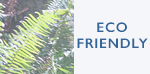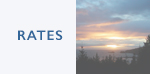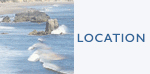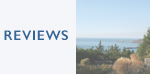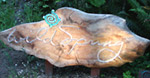 So many people ask how we came to create WildSpring,
we thought we'd share the story (short version...)

We were living in Los Angeles and had been married in '98. That's our wedding shot in the sea grasses at the entrance to Pfeiffer Beach in Big Sur.



Dean & Michelle
Dean was a stagehand with Local 33, which meant he built and assembled sets, managed props, set up shows, and helped stage live performances and TV, for everything from Days of Our Lives to the Oscars to the Hollywood Bowl. He is also a sculpter, tennis player, rockin' singer and had both an acoustic and amped group in L.A. (His father was an amazing singer, and had been part of the original road show company for My Fair Lady.)

Michelle was a creative director/writer who had an Internet-based ad agency specializing in hospitality marketing. She was once a VP/executive creative director/director of creative services for a $500mm Madison Avenue ad agency and later, creative director/marketing for the Los Angeles Times. She is also an artist, plays guitar (sort of) and has had a few feature screenplays optioned, including one that the production company swears will get a studio to help them produce it (not holding breath here).

Though we had a pretty little house in the Hollywood Hills, we were tired of L.A. life
(translate: traffic, crowds and rude people) and wanted something different. Something better.

Like most new things, it started as a "what if." As in, "what if we could find a way to get a life and make a living at the same time?"

So…

Where the idea came from...

When we traveled, we liked to stay in guest houses or cabins, trying to get away from the herd of elephants that always seemed to stay in the room above us or the pack of hyenas in the room next door. Everytime we went to a special place like Big Sur or Sedona, it occurred to us (often over a margarita) that we could move there, find a home with a guest house and rent that out.




That was the start of WildSpring. The more we thought about it, the more the idea grew….from one guest house, to two (the legal limit in many places), to yurts, to cabins… first sort of rustic, almost like a nice campground with your own bathrooms. Then we kept upgrading our "what ifs" and dreaming about making it real. All the time thinking about the kind of place we liked to stay in.

...and the name.

We already owned the name, WildSpring. Michelle had created it and bought the .com a few years earlier when she was trying to develop an organization and website that would help artists and craftspeople market their creations. That didn't happen, but it turned out the perfect name for what we wanted to create ourselves…a naturally beautiful place that gave people room to play and hang out, while enjoying lovely, comfortable accommodations.

How we got here.

Then we had to figure out where.

Big Sur was too expensive. Sedona was better, but we decided we wanted a place by the ocean. The California coast was beyond our reach because of both cost and a killer coastal land-use process there.

Deanís mom remarried a lovely man in Keizer, Oregon, outside of the state capital, Salem. We went up there for the wedding, and decided to drive home along the ocean all the way down to LA.

We fell in love with the Oregon coast and after we got home, Michelle started researching the land use laws and looking for affordable, suitable land.

We first found this place online, had a feeling and made an offer without even seeing it. In the negotiations, the owners took it off the market. We found a handful of other places that were doable and came up to take a look. Our realtor still wanted to show us this place just in case the
owners ever changed their mind.

We remembered walking into the forest, especially the part that's still undeveloped near the metal sculpture of the llama, and thinking this place was magical. It had an amazing energy to it and it made such an impression on us that we kept checking the Internet over and over again in case it came back on the market. We hadn't even seen the ocean view. The rest was so beautiful, so surreal, it didn't even matter to us. We still call that area Brigadoon.

In the meantime, we went through a few other places, and in each case got stopped by Oregon land use laws. What we wanted to develop needed to be on quiet, secluded land, not traditional commercial zoning; that made it very challenging to find a municipality whose code allowed us a reasonable avenue.

We almost bought a beautiful old Christmas tree farm in Florence, but the neighbors got up in arms because they were certain we would turn it into a commune run by the Bhagwan Shree Rajneesh (Google that sometime…). That process took almost $20k out of our funds...sigh... We also explored an 80-acre piece of wilderness in Yachats, as well as places in Bandon, Waldport and parts north. We found out, among other things, that it takes about $35k to build an ODOT-acceptable connection to Hwy 101 into a new development. Moving on.

Finally, this place came back on the market and we made an offer within 2 days of it once more showing up on the Internet.

Success!

The next year and a half became both an inspirational story and a cautionary tale. There were heroes and villains, incredible examples of serendipity and amazing good fortune, as well as crazy-go-nuts moments when we learned how much critical information we didn't know or plan for, where people we trusted boasted we were their retirement plan, when we had to start over again and find new people, and ran out of money (three times).

Through it all, we kept evolving our ideas of WildSpring into what you can enjoy now.



P.S. And as an fyi…we learned an important eight-step program
to make your dreams real:

1. Research everything. Know your stuff. Assume everyone else is wrong
(or so skewed by self-interest they might as well be...).
2. Lose your fear of risk.
3. Lose your fear of debt.
4. Commit your whole heart and soul…never give up.
5. Work your ass off.
6. Be willing to let go of even your most cherished plans to make room
for something better… eventually.
7. Trust that it will turn out perfectly.
8. When things go really really bad - and they will - remember:

If life was meant to be easy, you never would have developed a sense of humor.
| | | |
| --- | --- | --- |
| | | And...Michelle has just completed a book that she started 20 years ago, trying to understand how to make better choices and create a better life. And, then, to create a better future for ourselves and our lovely planet. |