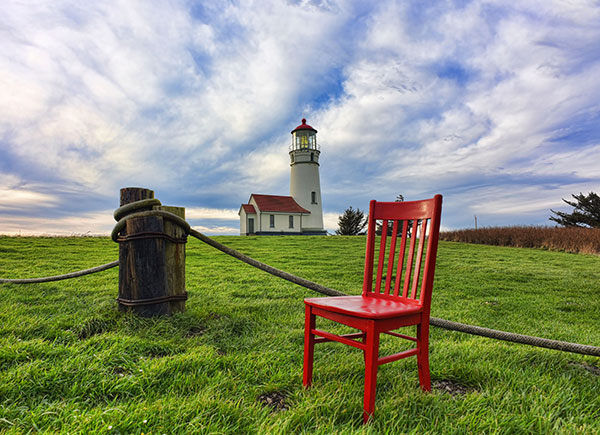 Red wanted to see our famous Cape Blanco Lighthouse, the most westerly in the 48 states. He loves a show-off. Photo by Randy Scholten.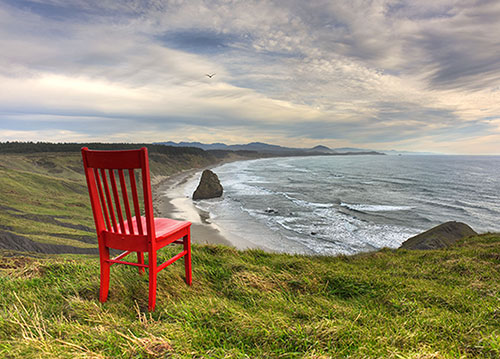 After checking out the lighthouse, Red hike around and cape and admires the view south to
Port Orford. The bird has found him...true love. Photo by Randy Scholten.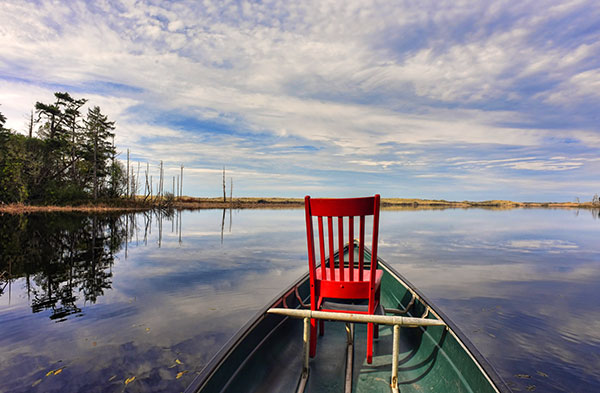 Red wanted to try canoeing on Lake Garrison. Thanks to Randy.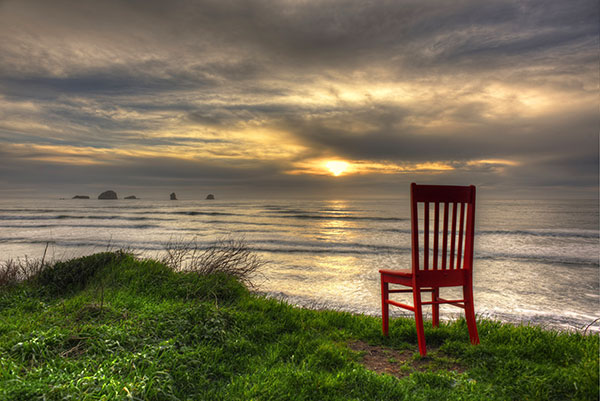 Red's last sunset in Port Orford. (The seagull is right off camera...) Thanks, Randy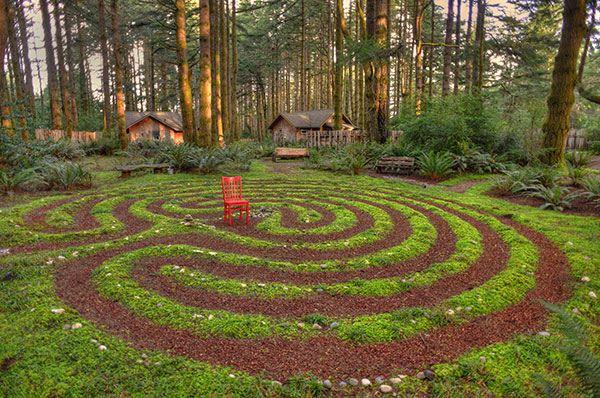 Red wanted to spend some time in our lovely walking labyrinth before he left. Photo by Randy Scholten.


His last morning here, Red sat on the deck with some old friends of his and admired the view. Photo by Randy Scholten.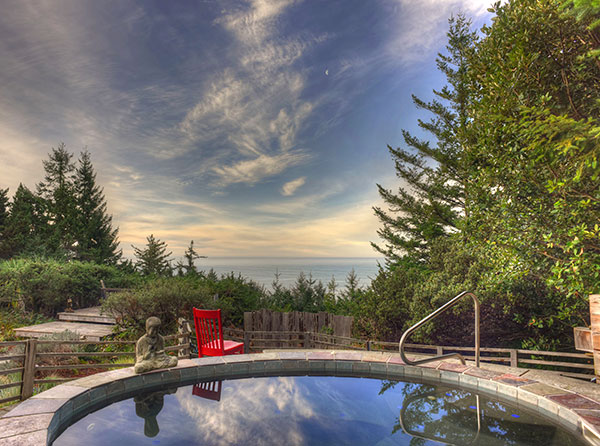 And, the last thing Red wanted to do before leaving WildSpring was to spend some alone time by our open-air spa.
Red left for the Touvelle House Bed and Breakfast in Jacksonville, Oregon, on Feb 12 as he continues his tour of Oregon, thanks to the Oregon Bed and Breakfast Guild and BedandBreakfast.com.
We're certain the seagull will find him there.