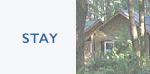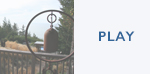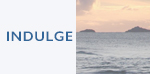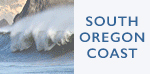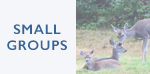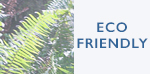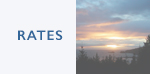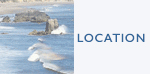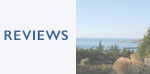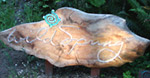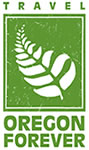 We donate $1 for every stay to a fund ensuring Oregon remains a beautiful place to visit!






| | |
| --- | --- |
| | "Wild Nature. Get pampered at a new Oregon coast resort. WildSpring Guest Habitat. It's a name that conjures up lovely things like water and a memorable natural setting, and a place as comfortable as home. This mini resort that opened last July in Port Orford, on the southern Oregon coast, delivers on both counts." |
| | Sunset Magazine, NW Edition, February 2005 |
| | |
| --- | --- |
| | "Sweet sanctuary by the sea. WildSpring Guest Habitat overlooking the ocean in Port Orford puts the brakes on life.... a secluded $2 million retreat where guests can stroll forest paths, soak in an outdoor spa, navigate a rock-bordered labyrinth or just relax in a comfy chair in the Guest Hall and gaze at the ocean." |
| | The Oregonian, Destinations, March 26, 2006 |

Guest Comments

We have guest journals in each cabin and a lot of people have written in them. Some with amazing poetry, art, quotes and prayers.

We are humbled by some, giggle at others and scratch our heads at a few. Some even make us a bit teary.

Thought you might like to see what earlier guests have found special, including the things they recommend at WildSpring and in this area.

We've input each one here, organized by cabin, with the most recent on top. Just click on the links to the right to see all the comments from guests who have stayed in that cabin.

We've caught some spelling errors and have removed most of mentions of "Michelle & Dean," but tried to leave them alone otherwise. They represent every comment left except for one, which was from a crazy person and simply not worth repeating.

Hopefully you will come here sometime and leave behind your own thoughts to share with others. We look forward to it.

We have just put a couple of our favorite ones below for a fast glance.







| | |
| --- | --- |
| | "When I need to go to my most favorite & peaceful place in my mind, I will return here." |
| | Tom & Janet, Cumberland, RI 8.23.06 |
| | |
| --- | --- |
| | "Adam must have found Eve in this very place." |
| | Beth & Wolans, 8.19.06 |
| | |
| --- | --- |
| | "There's a moment outside time where the wild dreams unravel and the soul is free to dance unencumbered by the weight of shoulds and coulds. This is that place where those souls gather to celebrate in tall trees." |
| | Jaya 11.6.13 |
| | |
| --- | --- |
| | "We WildSpring...therefore...we are!!!" |
| | Rick & Donna B., 5.1.13 |
| | |
| --- | --- |
| | "If the only prayer that is ever uttered by the heart is Thank You - it is enough. Thank you for your beauty and gracious hospitality. Everything is just sooo with love," |
| | Liba & Jan, 9.26.13 |
"This place is amazing. The attention to detail, the comfort, the beauty, the friendly people. The cabin was perfect, exactly what we needed and nothing we could have imagined. Magical. Absolutely magical. I know I'm gushing, but there aren't any better words. Other people speak of the relaxation of the place, but I came away charged, creatively and physically.

"On this honeymoon up the coast, we've stayed in many places, but this is the first that made us feel so very welcome. Like we belong here. Like we have to come back.

"If you are here, in this cabin, in this moment, you already know how unique this small shelter of wood and sky is. What you really need is advice: whether you are here for many days or just a few, make the time to spend lying in one of the hammocks or watching the ocean's colors change in the light of the fading day. Light the candles, open the cabin and listen to the pulse of the ocean meet the breath of the wind through the trees.

"I would tell you that the moments you spend here are sacred in a way that no other place in your journey will be, but if you are here, you should already know."

Jasper & Beth, 6.21.05