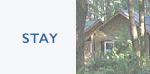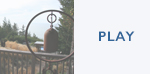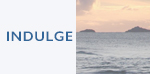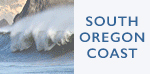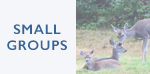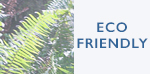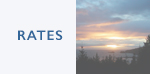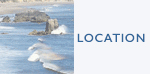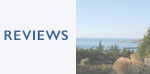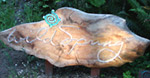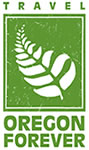 We donate $1 for every stay to a fund ensuring Oregon remains a beautiful place to visit!






WildSpring Guest Habitat is in Port Orford on the southern Oregon coast, about 60 miles north of the California border. It's halfway between Bandon, home of the beautiful new Bandon Dunes golf center, and Gold Beach, where the sporty Rogue River meets the Pacific ocean.

Weather
Even the weather helps create the experience. From mid-May to mid-October, the weather is so predictable you can count on sunshine and 65 to 75 degrees with a comfortable ocean breeze almost all the time. During the winter, the weather is so unpredictable that one day you'll see hurricane force winds, giant crashing waves and horizontal rain... followed by blue skies and warm sunshine the next.

(Note: the following link will give you an idea of the weather; however, it's based on the closest weather station, which is in North Bend Airport, about 65 miles north - on the other side of Cape Blanco. Depending on the winds, Port Orford might be on a different weather pattern. We've had bright sun when it showed rain and vice versa.)


The left turn off of Hwy 101 to get on Cemetery Loop (see driving instructions from the north)




(NOTE: GPS shows us incorrectly. Please use these directions and refer to the map that we will send you before arrival.)
From the south:
Take Hwy 101 north to Port Orford. (From the very far south: If you're coming from Southern California, take the 5 north, turn left at Redding on 299. Turn right at the ocean on 101 and head north. 160 miles to Port Orford.)
About five miles north of Humbug Mountain you'll see a bridge over Hubbard Creek. At the north side of the bridge, on the right, is a big green ODOT sign that says Cemetery Loop Rd, as well as the Welcome to Port Orford sign. Turn right on Cemetery Loop. About half a mile up on the left is WildSpring. The driveway is opposite Old Mill Road, the only street that intersects Cemetery Loop.
From the north:
There are a number of good routes between I-5 and Hwy 101. Probably the fastest is to take 126 west from Eugene. Turn left at Florence on 101 and head south.
Two hours south is Port Orford. After you've driven through town, you'll see Battle Rock park on the right with a spectacular view of the ocean. If you stopped at that point and looked left, you'll see Battle Rock Motel. To the right of that is Deady Street that goes up a long hill, and to the right of that there is a big green ODOT sign that says Cemetery Loop Rd.
At that point, Hwy 101 follows the coast and veers to the right, while the northern end of Cemetery Loop veers off to the left (you cannot see Cemetery Loop from 101 until you turn left... it's a leap of faith that it's there. See the photo above).
Northbound Hwy 101 traffic will be slowing down to the city's 30 mph speed limit, but please be very careful while you cross the oncoming lane. We are half a mile south on Cemetery Loop, and our driveway is on the right, the first right-turn opportunity, opposite where Old Mill Road intersects Cemetery Loop.
Important Note: If you're coming from southern Oregon along I-5, do not take the route 34 and then 33 from Grant's Pass/Merlin that takes you by Agness and comes out at Gold Beach. It is a very old, crumbling logging road that is unsafe even in the summer. It looks like a shortcut, but you can't count on being able to get through. And in case you're feeling daredevil-ish... people have died on it. It's very dangerous...seriously. Take 199 from Grant's Pass down to the California border (it takes you through the redwoods...gorgeous) and up 101 (arguably the most beautiful stretch of 101 in the US). Or go up to Roseburg and go to Bandon on 42. NOTE: They have recently improved the road and it is no longer as dangerous as it was (we still suggest not using it in winter because of the snow), but it is still slow because it winds all over the place.