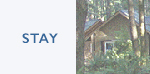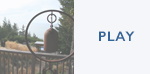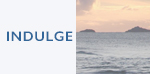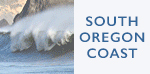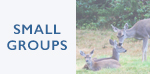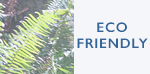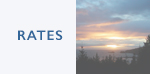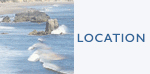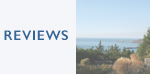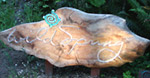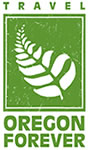 We donate $1 for every stay to a fund ensuring Oregon remains a beautiful place to visit!






Enjoy a massage in the privacy of your own cabin. The masseuse will come to your cabin at your appointment and set up the table that is there.

As a very small facility, we do not have masseuses on staff...and in a very small town of 1100 people our access to special services has limits...so please let us know as soon as possible if you would like a massage (availability is often an issue with short notice; they tend to book up 1 - 2 weeks out, longer around summer weekends). And be sure to tell us if you prefer a 60- or 90-min, and give as a few preferences for start time.

Massages are available between 9:30am and 7:30pm. And, the cabins do not have the room nor can we usually find two LMTs at the same time to offer couples' simultaneous massages.

60-min massage = $70
90-min massage = $90


The amount will be added to your invoice at checkout (please tip directly if desired). Cancellations require 4 days' notice. (A group cancellation requires 30-days notice.) If you schedule a massage for the day of arrival, please chose a time you are certain you can make. If you are late, the masseuse will not be able to extend her time to make up for it. These services are for guests only.





Sarah Miller



Gail Dawn



"Effective massage encourages the connection and flow between the mind, body and emotions. And, I've found that the benefits of massage are increased circulation and lymph flow, tissue repair, decreased muscle tension, increased range of motion, improved digestion, mental clarity and peace of mind.

"I love massage and bodywork, and continue to further my education as much as possible.

"I practice a variety of techniques, including basic Swedish, deep tissue, foot reflexology and joint mobilization, and have an advanced knowledge of the body's musculature.

"Your massage must be centered on your needs, and I first work to understand your expectations and preferences so I can provide the greatest benefit and enjoyment for your session."


Heather Carpenter
LMT # 21114

"I see people as whole beings, with many factors contributing to their various conditions.

"Our bodies have an incredible capacity to compensate for our daily lives. We are constantly adapting to the different stresses that are occurring in us, and around us. It is my job to assess those compensations and adaptations. From there, I work to gently reverse their negative side effects.

"Balancing the musculature to increase range of motion, and relieve deep held tension is vital to keeping our energy flowing freely.

"As a yoga teacher, and a body worker, I see the need for all of us to stay present with whatever our body is asking of us. So my technique follows along with what is requested from you verbally, and your body physically. I use stretching, joint mobilization, slow flowing strokes, and light-to-strong pressure to help facilitate release. I often suggest yoga postures for strengthening and stretching between sessions."


Tammy Walker
LMT #19251

"Licensed in Traditional Swedish Massage, I am truly compassionate about helping others and believe in the miracles of massage for a healthy alternative to relieve pain and stress.

"I am well versed in anatomy and physiology, kinesiology,, pathology and ethics to name a few. I believe it's important to encompass not only massage skills and techniques but to present to others a strong foundation of ethics so that clients feel they will be treated in a safe matter and gain trust.

"When not working I enjoy riding horses, painting, hiking coastal trails and volunteer work with search and rescue and the fire dept."

"I received my first massage at the tender age of 36 for a sprained low back … by the time I was 37 I had gone back to school, gotten my massage license and began my second career, this time as a massage therapist. 26 years later, I can't imagine my life without practicing massage, it is my profession and a part of my spiritual practice.

"For those who are unfamiliar with massage technique, you can expect a therapeutic and relaxing massage tailored to your needs. For those familiar with massage terminology and technique, my forte is an eclectic blend of Looyen Work, Myofascial Release and Muscle Mobilization. All mixed together they work to engage the parasympathetic nervous system into a relaxed state while still getting the benefits of deeper work without the pain of traditional deep tissue. Combined with the firm long strokes of Swedish my massage incorporates the full body for a complete mind, body and spirit experience."


Sasha Kivsatya y. Belletti
LMT #20361


"As an LMT, I believe massage can encourage the healthy balance of mind, body, and emotion. As well as improve blood flow, lymphatic flow, and joint mobility. Massage can also relieve stress,muscle tension, and tension headaches, and can also aid in better sleep and improve digestion ... and so much more!

"No matter how much I learn, I am always excited to discover more of the many ways the body can bring about healing and restore balance, and the many ways massage can help in that process.

"I tailor each massage to meet each person where they are in their healing process, whether it be the long flowing strokes of Swedish massage to activate the parasympathetic nervous system, or the slow, deep pressure of deep tissue to relieve tight muscles, to the release of trigger points through neuromuscular therapy, to joint mobilization and reflexology.

"It is my goal to focus my awareness, stay in the moment, and provide a massage that is client centered. I truly love what I do."





"Every new day I look forward to helping bring peace and wellbeing to each of my clients. We never know what each person may be going thru in their own daily living, and 'being in that present moment' with that person and helping to bring balance and harmony back is the utmost importance to me.

"When I perform massage therapy, no two are alike. Each session is specialized depending on your need...each is an individual journey.

"Thru my practice I have found massage increases circulation, improving muscle mobility, reducing stress levels, and helps in tissue repair...which in turn helps with healing muscle soreness, improving joint mobility and overall quality of life.

"My practice incorporates a variey of therapeutic techniques, which include Swedish massage, deep tissue, myofascial, trigger point and reflexology."