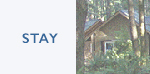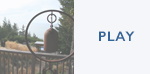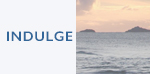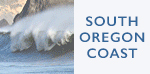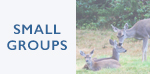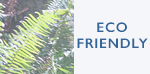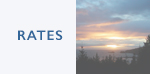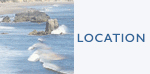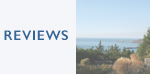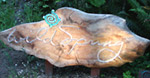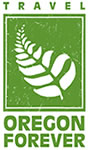 We donate $1 for every stay to a fund ensuring Oregon remains a beautiful place to visit!




WildSpring Guest Habitat is a very special place, designed to create a peacful environment where guests respect each other and our naturally beautiful surroundings.

Please help us protect this lovely place, and help ensure the enjoyment of everyone who shares WildSpring with you. We respectfully request your participation in these issues:

Conservation:
Everything we do here has been designed to have a minimum impact on the environment. Please consider using your towels and sheets more than once. In addition to decreasing water and energy consumption, you help reduce the amount of detergent waste water that must be recycled within our community.

We also ask that you turn lights off when you leave the cabins. And, either leave your empty water bottles in your cabin or Guest Hall recycling bin. We'll recycle it for you.

Peace and Quiet:
Vacations are a great time to get away from the noise of our electronic life. Please turn your cell phones to silent mode, try to keep phone conversations inside your cabin, and check that the sound on your TV, stereo, computer and iPod does not intrude on others. Parents: Please make sure your children understand they must honor this peaceful environment.








Guest Safety:
We make every reasonable effort to ensure guest safety here. However this is a natural environment, with unpaved trails and some fairly intense weather at times. During high winds please stay within your cabins, the Guest Hall, the spa, or on the main trails of the property and watch for falling or loose tree branches. Of course do not use the spa during lightning storms.
Perfumes and Incense:
The most westerly town in the 48 states, our air out here is incredibly fresh and clean, and we try never to interfere with that for you. So, we are scent-neutral in all our cleaning and laundry products and we ask if you'd help us out and avoid cologne, perfumes and incense in the cabins...the next guest will thank you for it.
Smoking:
For the comfort of all our guests as well as for insurance and fire safety reasons (we are in a second-growth forest of 100-ft trees), this is a non-smoking facility. Any guest who smokes will be charged an additional fee of $250. The person who signs the registration form assumes responsibility for ensuring everyone in their party understands this.
Our Policies:
Making Reservations
Rates are per cabin for one or two people, assuming one bed; if two people also want a pull-out sofabed, add $15/day. For more than two people, add $40/person. We cannot guarantee cabin selection for one-night stays. We accept VISA, MasterCard and American Express.
One-night stays are fine most of the time. However, in the summer if your stay includes a Saturday night, we have a two-night minimum (though we are willing to make exceptions if we still have availability a few days before arrival). Also, certain holidays have two-night minimums.
One person in your party must be at least 25 yrs old; if you are taking multiple cabins, each cabin must have someone who is at least 18 yrs old.
Please let us know any dietary issues before arrival.
Deposit
We charge the first day's stay per cabin, not including tax, at the time of the reservation.

Cancellations and Changes
As a very small facility with only 5 cabins, cancellations affect us greatly. Please make sure you are comfortable with our deposit and cancellation policies, since we cannot offer exceptions: If you cancel more than 7 days before arrival, we will refund 90% of your deposit. Within 7 days you are responsible for your entire reservation, though if you cancel or leave early, we will reimburse you 90% for each night we are able to rebook.
If you need to move your stay, it's more than 7 days from arrival and we have availability, a $25 charge will be applied; changes within 7 days are treated as a cancellation and rebooking.
General Policies
• 12% combined bed tax and service fee. 10% discount for stays of 6 days or longer.
• Checkin is at 3pm, checkout at 11am. Please ask if you would like to arrive early or leave late.
• We have a minimum age of 10 years, and require chidren to honor the expectations of peace and quiet of the other guests.
• No smoking anywhere on the property for fire, insurance and guest comfort reasons. Any smoking will incur a $250 fine (though smoking is allowed right outside our entrance as long as any butts are deposited in the special can before entering WildSpring).
• The cabins do not have phones, though we have good cell-phone reception depending on your carrier; and the TV/DVD is for playback only (help yourself to our extensive library of DVDs in the Guest Hall).
• No pets (not even left in your car). Please enjoy our cat Miss Scarlet (who never goes into guest facilities). If you travel with a service dog, call us before making your reservation.
• While we appreciate how special WildSpring is for special events, we no longer host weddings nor receptions.
If you want an exception to any of our policies, please discuss this with us before making your reservation.