Mary of the Open Heart
and Mind
You simply won't believe how haunting this is in person, nestled in the middle of Mary's Grove. It's about 5 ft high, made of Carerra marble, and embodies the grace, kindness and unconditional love that has always been attributed to Mary.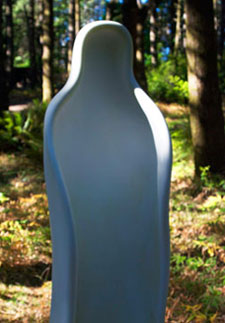 His abstract forms are inspired by nature the river, the moutains, the ocean. In his pieces is a softness of form that makes you want to reach out and touch "That's what you have to do to appreciate sculpture - touch to see, feel for understanding," Eric believes.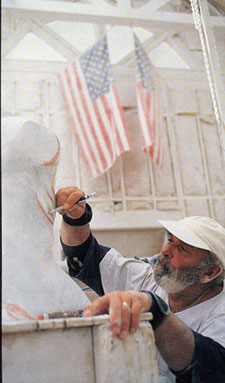 The sculptor, Eric Johnston was born in Nova Scotia, and settled in Port Orford in the mid 90s.
To learn more about this remarkable artist, visit his website.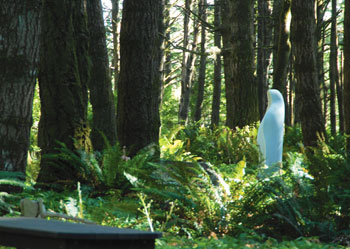 Mary of the Open Heart and Mind, by local marble sculptor, Eric Johnson.